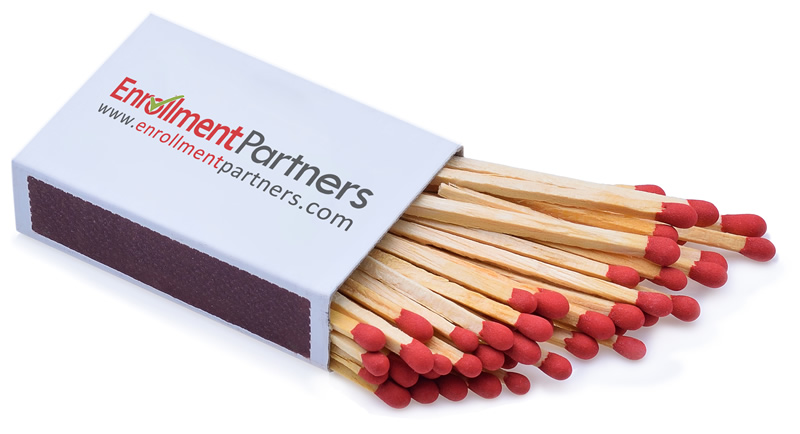 The Challenge: Client was not reaching their desired enrollment goals or conversion rates from the inquiries generated by their marketing efforts. The client needed a cost effective way to increase the yield from their marketing spend by getting more enrollments from their existing inquiries.
The Solution: Given the current challenges experienced by the College, the Enrollment Partners team recommended a Re-Ignite Campaign. Enrollment Partners would reach out to all of the non-converted inquiries accumulated over the last year to determine interest and transfer the prospective students directly to the schools admissions team.  With the admissions trained Enrollment Partners representatives reaching out and Re-Igniting interest in the non-converted inquiry file of 25,000 the client was able to exceed their start.  The results were fantastic! See the infographic below for more details.
What does Re-Ignite Mean?
Re-Ignite is our name for a sophisticated calling program designed to re-invigorate older inquires turning them into students. Enrollment Partners representatives are former admissions persons with backgrounds in Education. Located in Florida our center user sophisticated technology allowing us to manually dial inquires instead of having to use an automated dialer. We reach out, speak to prospects, and transfer those who are genuinely interested to your admissions team.
The Benefits of a Re-Ignite Campaign
Increases Conversion rates
Helps increase ROI on Marketing spend
Secures additional starts
Generates qualified & interested inbound transfers
Fixed cost or Performance based plans
Ability to scale